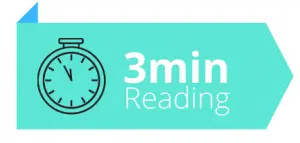 If you're a small business owner, you're consistently focused on improving your operations and ensuring that business activities are effective and efficient. The long-term objective, of course, is to make it all MORE effective and MORE efficient.
While you likely have your own business planning in place, the big question is whether it's productive enough. That's exactly where a sophisticated business management platform fits in – something powerful, easy-to-use, and dynamic.
What you really need is an all-in-one solution that incorporates the most advanced technology – a business management platform that's built to perform and designed specifically for the benefit of small and medium-sized enterprises like yours.

If you're thinking about upgrading your business planning, it's worth finding a platform that is powerful, yet easy to use. Clearly, you want as many built-in benefits as possible. After all, you want to better compete in very competitive times. Here's where to set your long-term sights.
reducing operational costs – increasing cost efficiencies
improving business operations and communications
gaining an economic advantage over your competitors
effectively managing your entire customers' lifecycle
focusing your efforts on revenue-generating activities

Simply put, you want a business management platform that will do it all – from customer relationship management, to project management, to accounting processes, to email integration, to AI automation. You want one platform to satisfy all your needs, and improve the productivity and profitability of your business (including both existing customers and potential customers).
Today, your business operations have to be part of the "new frontier", where an all-in-one solution can change your business forever. By definition, the best option is a turnkey setup that offers a holistic approach to business management – a system that dramatically reduces the incidence of communication breakdowns, workflow inefficiencies, and common pain points.

The best option for a small business enterprise is "single source" access for all business activities. That would include customer invoicing, incoming payments, and all transaction histories. As well, the system would allow for efficient tracking of all projects, assignments, and tasks.
The beauty of "single-source" access is the ability to manage your entire operation in one place, with the most advanced cloud-based computing technology. It's all about enhancing day-to-day efficiency for increased revenues, reduced overhead costs, and a better bottom line.
Accounting processes also benefit from an intuitive business management system. All projects are properly billed. All sales activity is invoiced. All incoming revenue is tracked and accounted for. Better still, with an integrated payment gateway, you get paid quickly and timely.
Better business management makes for a better bottom line. And a better bottom line is all about effectively managing vendors, processing purchase orders, and tracking expenses. The fact is, the more sophisticated your financial management the more controlled your expenses.

If you're ready to upgrade your business planning and management, it's worth doing right the first time. Find a standalone system that will encompass your entire business. Choose a system with "single source" access so that everything is at your disposal. And make sure that you opt for a platform that includes a central database of records and access all of your business functions.
choose automation that is capable of executing repetitive tasks,
make sure that projects and deadlines are accessible to everyone,
ensure that sales activities/payment transactions are transparent
Unlock valuable information by reading our blog task management software.