By some estimates, over 90% of people who visit your website do not take the Call To Action (CTA) on first visit so it is imperative to stay in touch and nurture them into taking the steps necessary to ultimately make the purchase, this is where re-targeting is very important when paying for advertising. We will discuss the following in this article in order to give you actionable information.
What is re-targeting in advertising?
How does re-targeting work?
How to setup re-targeting in Google Adwords?
How to setup re-targeting in Facebook Ads?
PPC should be broken into two sections, targeted advertising and then re-targeting. Let's discuss each so you understand the important of how to use ppc effectively.
Targeted Advertising
When you start your PPC Campaign, your goal is to cast a wide net in order to get people who fit your demographic. Let's discuss the steps involved in creating a Target List.
Step 1: Identify your product / solution keywords
For example, with Utiliko, we are looking for those who are interested in buying a business management platform but we are also including anyone searching for a CRM, Project Management Software, HR or Accounting Software as well as I.T. Ticketing system. Why? Because they may not know that a business management platform exists that allows them to combine everything into a single, simple to use platform.  So this is our target list of solutions that are wanting to be found for when someone searches.
Step 2: Identify your decision makers and geographical regions
In this step we are looking for those who actually have the power to write the check or influence the decision maker into subscribing to the service. These would include the actual decision makers such as CEOs, CFOs, COO and business owners and also the influencers such as general managers, operational staff, controllers and those one step down from the executive roles.
Since we are a nationwide company, we are not enforcing a geographical region, however, if you were a local business then you would impose a geographical region to your targeted service area. For example, if you are an electrical or HVAC company and you only work within a 50 mile radius of your office. This is a crucial step and helps rein in your spend and make it much easier to compete for highly competitive keywords.
Step 3: Identify Keywords searched and keyword search volume
The most important step is to identify your keywords, It is imperative that you put yourself in the shoes of your buyers, what would they search for when they are looking for your service? A good idea is to ask friends, family and colleagues, what would you search for if you were looking for a business management software. This would be your first step, from there, there are free tools available online including google keyword analyzer that looks through your website and suggests keywords. Another idea is to search your competitors and see what they are ranking for and take those into consideration as well.
The next step of keywords is very vital and that is keyword search volume. If you have the best keyword but the search volume is 10 a month, that is not going to be enough volume to bring you any meaningful traffic unless each deal that you sell is worth $25,000 or more.
NOTE: you must constantly monitor your traffic patterns and see what keywords are being searched and modify your keywords proactively. This is not a set it and forget it method. Initially, monitor your PPC campaigns daily and then every couple of days and no less than once a week to really understand where your traffic is coming from. This allows you to get rid of keywords that are burning your budget and put that money to use for keywords that are generating revenue.
Now that you have spent a lot of energy and money into a PPC campaign, a visitor comes to your site, they spent 45 seconds on the site and leave. Nothing can be more frustrating to have an amazing product that you so much believe in but others do not see the value, only if you could have 10 minutes of their time to explain it to them. This is where re-targeting in PPC is very powerful and must be used in conjunction with Targeted Advertising. So let's jump into the next topic of re-targeting.
Now that you have completed the above steps, let's discuss how re-targeting will help you make the most out of your marketing budget. As we mentioned, the above method was about targeting and this section is about re-targeting, meaning target those who visit your website but did not take the intended Call To Action (CTA). These visitors were clearly interested in your targeted campaign otherwise they would not have clicked on your ad to begin with. Re-targeting allows you to track those users and show them a different ad that brings them back and pushes them over the fence to take the intended CTA.
Google and Facebook inserts a pixel on the users device and tracks that user for some time and through this method, it allows you to know who has visited your site and show them the re-targeted ads that are completely different than your initial ads, therefore, re-targeting those users with different messages to entice them to make the purchase. You will have to play with your marketing budget to find a happy medium between your spend on targeted and re-targeted ads. You want to spend enough to bring in traffic and clicks to the site but then have enough budget to re-target those who do not buy on first visit.
Important Measure for Re-targeting that Must be Implemented
Re-targeting research is just as important as your targeting campaign, do not under estimate this task and spend your time doing your research. The ultimate goal of re-targeting is conversation and more importantly is higher conversation through those who have already been introduced to your brand.
Step 1: Segment your list
You can segment your list any which way you want but the most ideal ways are the following;
Segment by behavior
Segment by time
Segment by existing clients
Segmentation by behavior
This area is further broken into two areas, those who are NOT INTERESTED and those are INTERESTED.
Those who are not interested would be those that perhaps only come to the landing page and then exit with the first 10 or 15 seconds. Clearly they landed on the wrong page and almost instantly bounced back. This needs to be investigated to find out the reason and the root of the problem must be fixed so you are not burning marketing budget bringing in the wrong traffic. Perhaps the wrong choice of conflicting keywords or decision maker etc. It is nearly worthless to spend any budget re-targeting this group of visitors.
The interested group would be classified as those who land on a specific page, spend more than 20 seconds on the page, even better they click on other pages, browse the site and perhaps did not find something about the pages informative enough or CTA was not enticing enough for them to actually take action. This is a group that you really want to re-target. You can further segment this group by multiple page visit, specific time on site and more but at the beginning keep it simple. Do not over complicate it so that you get burned and give up.
Segmentation by time
This is another important factor to consider when re-targeting visitors. This time is not the time spent on your website but more about frequency to show a re-targeted ad, when to start showing the ad and time in between each ad.
Time duration between the visitor's website visit and when they get to see the first re-targeted ad
The frequency the visitors see particular re-targeted ad
Time duration between the visitor's first visit to the website and the time when they stop seeing re-targeting ads
Both Google AdWords and Facebook, the default time duration for when a visitor gets added to your re-targeting list is set to 30 days by default. It's important to remember that when a visitor resets the 30-day cycle if they revisit the website within the first 30 days. You can adjust the time limit but do not over do it to agitate the users and create a negative perception.
The Google Display Network Reach in the US is considerably high, reaching over 92% of visitors across millions of websites, videos, and devices.
Follow these steps to successfully set up a re-targeting campaign in Google AdWords:
Sign-in to your AdWords account.
Click the 'Shared Library' option.
Click 'Audiences'.
Click 'Set-up Re-marketing'.
Click 'View AdWords Tag for websites'.
Select and copy the provided re-marketing tag code. The tag will work for both mobile and desktop websites.
Place the tag code at the bottom of the website pages you want to use for your campaign.
Save and publish your page.
Use 'Google Tag Assist' to check if your tag is working properly
Click 'Continue'
Click 'Return to Audiences'
Note that it will take few days to start collecting cookies from visitors and you will start seeing All Visitors lists in your account slowly growing.
This is what a typical Google AdWords re-targeting ad looks like: THIS HAS TO BE CHANGED. COPIED FROM ANOTHER SITE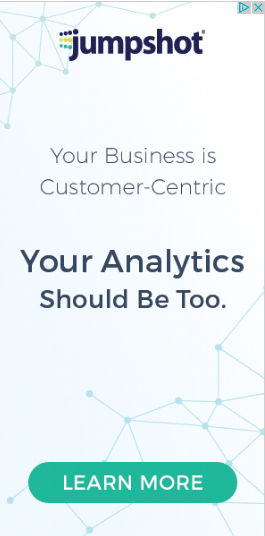 With Google AdWords re-targeting you can create customized lists, run tests such as frequency cap testing, ad testing, custom combination testing, and bid tests. The search engine advertising network also offers the following types of re-targeting campaigns:
Standard Re-marketing: showing ads to past visitors as they visit Display Network websites and use Display Network applications.
Dynamic Re-marketing: The ads shown to visitors include specific products or services that they browsed through on your website.
Re-marketing for Mobile Apps: Show ads to visitors who have either used your mobile app or mobile website.
Re-marketing Lists for ads: Show ads to visitors as they do follow-up searches for what they need on Google.
Video Re-marketing: Show ads to visitors who have opened your YouTube videos.
Email List Re-marketing: Upload a list of your customers' email addresses, and when these visitors browse through different websites, they can see your display ads.
To get started with a Facebook re-targeting campaign, go to the Audiences section in the Facebook Ads Manager > Select the "Custom Audiences" option for re-targeting as this allows you to reach out to visitors with relevant ads who have already been on your website > From the list of "Custom Audiences" select the "Website Traffic" option, which lets you create a list of people who have visited your website or viewed specific web pages > Now select the audience you want to target your re-targeting ads to from the drop-down menu in the "Website Traffic" tab.
These are the given audience options:
Anyone who visits your website
People who visit specific pages
People visiting specific pages but not others
People who haven't visited in a certain amount of time
Custom combination
After selecting the audience options, Facebook provides you their pixel tracking code (aka the Facebook Pixel) that gets placed on the website to track visitors who land on your website. Facebook re-targeting allows you to track conversions on your Facebook ads, optimize ads based on the data that you gather from your campaigns, and then create better ads in the future.
This is what a typical Facebook re-targeting ad looks like: THIS HAS TO BE CHANGED. COPIED FROM ANOTHER SITE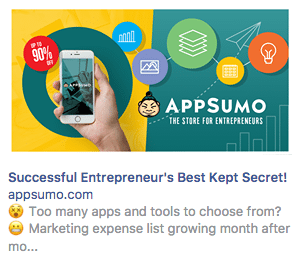 The added advantage of using the Facebook Pixel for re-targeting campaigns is that it can also be used to serve re-targeting ads to your visitors on Instagram.
With the campaigns all set up and audience segments selected, all that's needed now is to create the re-targeting ad. However, simply creating a re-targeting ad won't bring back visitors, you must optimize the ads to convince online users to click and return to your page.